Finally, Blogger is fixed!!! LOL. Now the blogging starts rollling!! LOL
Hi and good morning. Waking up at 3 or 4 am is becoming a regular habit. Thank God for the internet . I have something to do while everyone is sleeping. Hihi.
BUTTERFLY DSIGNS, as always, have 2 wonderful kits for you . I could not say which one I like most because both of them are super fabulous! Here they are:
PASSION FRAISES
If I am not mistaken means
STRAWBERRY PASSION
. Ooooh I am learning a lot of french words from the wonderful designers I CT for.
Merci beaucoup
( i hope i spell that right hihi). This very lovely kit includes 9 papers and 102 so adorable elements that you'll surely love. It is also on sale at 30% discounts so go to the shops now at
DIGIDESIGNRESORT
AND
SCRAPWISHES
. Butterfly designs also sells at
COOLSCRAPSDIGITAL
,
PREVIEW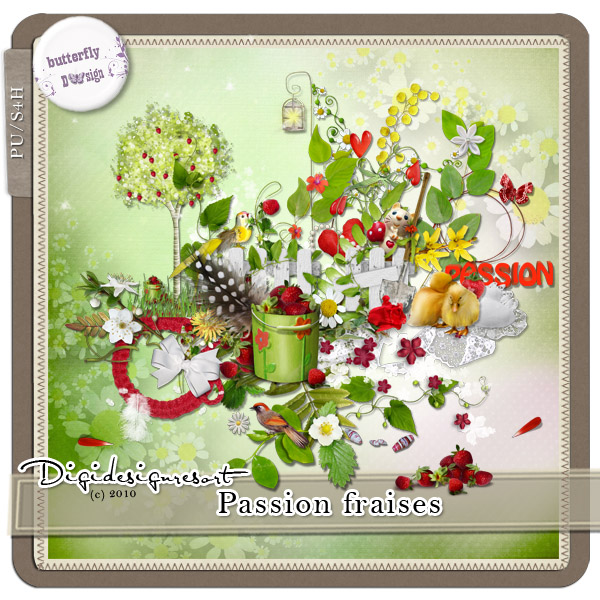 MY LAYOUTS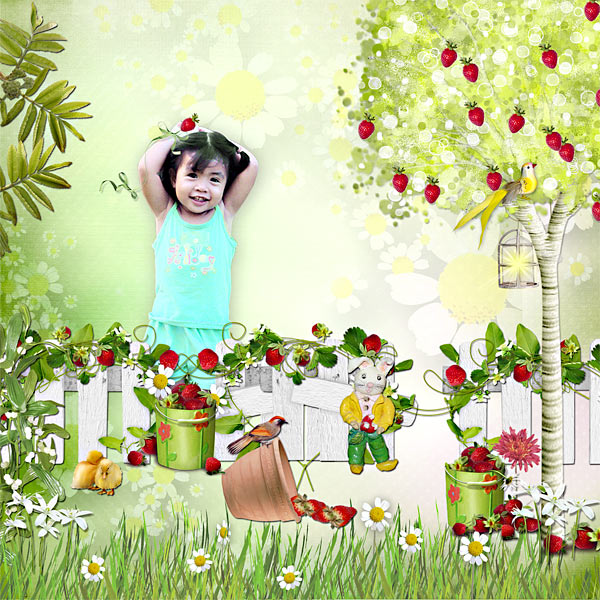 Isn't Iya so cute in that lovable kit? Oh you just don't know how long it took me to get a smile from her. Thank God her mom arrived and started posing and she started imitating her mom. LOL.
MY LAYOUT
Now that is is what you call gorgeous.LOL . That's my daughter during her wedding 3 years ago. This time, it took me so long to finish that flower arrangement. But I should not have done that. I should have given more focus on the beautiful elements of this gorgeous kit. Those flowers are sooooooo beautiful. I should have made them bigger. Haaay. Just visit the stores to look at all the other gorgeous layouts my co-ct made. They are all fabulous!!