SASKIA DESIGN'S LATEST KIT BRISE D' AZUR IS NOW AVAILABLE
.
This stunningly beautiful kit depicts the coolness of the summer breeze under the blue skies. You will love the softness of the colors, the gorgeous 18 paper and the beautiful 108 elements. Another kit from Saskia that would bring beauty and elegance to all your scrapbooks. You can get all of these at a 35% discount
.
So visit Saskia Design shops now. Just click on the blinkies under.
Also available separately at exquisitely design Quick Pages, Clusters and Wordarts or you can get the BUNDLE (inclusive of everything)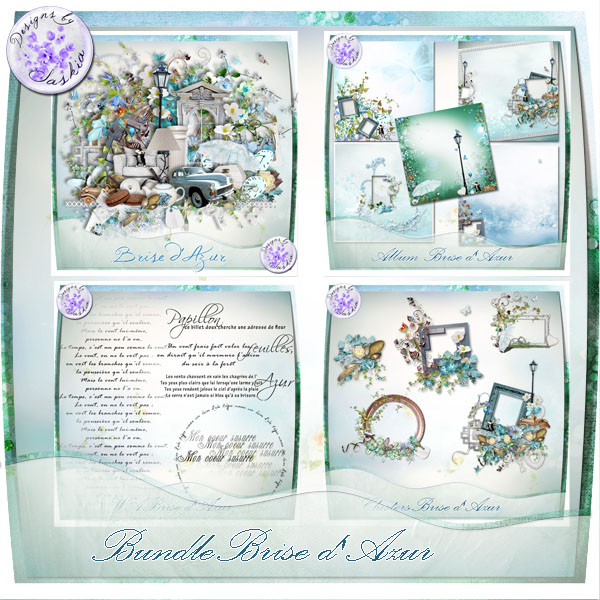 MY LAYOUT
How I really love the softness of my layout. Powder blue is one of my favorite colors too . So elegant looking. And just look at the elements... they look for dainty and fragile. Really an awesome kit. Hahaha. I am praising my own page. But it is true. I honest love it.
This is the first time I scrapped by beautiful sister-in-law Len and his son Paolo
.
I honestly miss my own family in Manila. I very very seldom visit
them and the last time last almost 2 years ago. I wish they can visit us instead and take a break away from the city jungle. Enjoy life in our place. Our children grew up without really having longer bonding moments. I really wish.
HAPPY SCRAPPING AND HAVE A BLESSED DAY! GOD BLESS JAPAN!