HAPPY CAT BY ADEYEO DESIGNS
IS AVAILABLE AT
COOLSCRAPSDIGITA
L
. IT IS ON SALE AT
40% OFF
!. THIS FABULOUS, FUN-TASTIC KIT CONTAINS
75 ADORABLE ELEMENTS, 10 BEAUTIFUL PAPERS , WORDARTS AND AND BIG BONUS OF GORGEOUS 4 QUICKPAGES
. AWESOME!! GREAT FOR YOUR PRECIOUS LITTLES ONES AND FOR CREATING SCENES ON YOUR LAYOUTS. HERE ARE THE PREVIEWS OF THIS AWESOME KIT.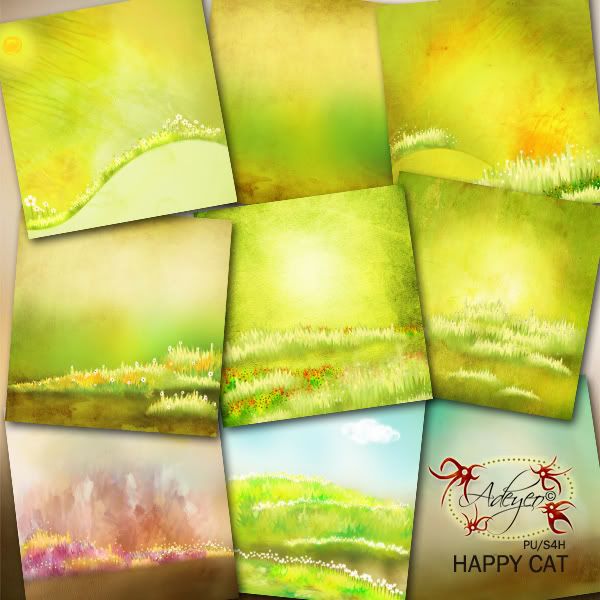 WHAT MORE CAN YOU ASK FOR THIS ADORABLE KIT
HERE ARE MY LAYOUTS USING PHOTOS OF OUR SUPER DUPER CUTE AND ADORABLE GRANDCHILDREN... IYA AND AIDEN
IT WAS REALLY FUN DOING SOME LANDSCAPING ON MY LAYOUTS. HAHAHA. THE CATS ARE SO CUTE WITH THEIR FUNNY POSES. I AM SURE IYA WILL LOVE THIS LAYOUT OF HERS. GOTTA GO AND COOK DINNER NOW. WILL BE BACK TO BLOG MORE . HIHI. I AM STILL LOOKING FOR TIME TO MAKE A FREEBIE BUT IT WILL COME VERY SOON.
HAPPY SCRAPPING!! GOD BLESS YOU ALL!