FIRST SNOW
by
Butterfly Dsign
is a kit that also speaks for itself. Perfect for you winter and Christmas photos. This kit contains 14 papers and 100 elements. Clusters, Wordarts, Quickpages and extra Embellishments can also be bought separately .
First Snow is now on sale at less 30%
.
Not all elements are shown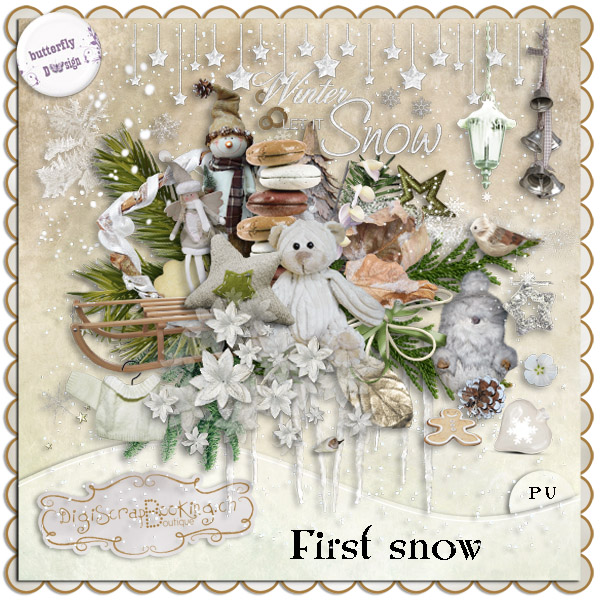 And here is a layout I made.
Special thanks to my friend Linda Perrotta for the
photo of her beautiful daughter.
START MAKING WINTER MEMORIES!!! Wish I could but I live in the tropics. HAHAHA.
HAPPY SCRAPPING EVERYBODY AND GOD BLESS YOU ALL!