Here is another beautiful kit from BUTTERFLY DSIGN ; MIDSUMMER NIGHT. This kit is exclusive at
DIGIDESIGNRESORT
as part of their MIX AND MATCH COLLECTION. This kit could be perfect for your summer photos , perhaps something romantic or nostalgic but I guess this kit is versatile too. This lovely kit has 12 papers and 86 elements. Check out
DIGIDESIGNRESORT NOW
!
CLUSTERS
ARE ALSO AVAILABLE SEPARATELY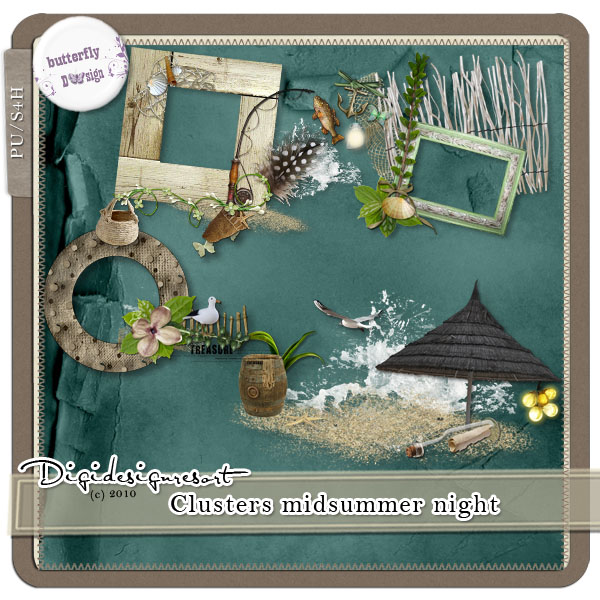 HERE IS MY LAYOUT USING A SEXY PHOTO OF MY NIECE-IN-LAW, JANICE. THIS WAS TAKEN DURING THEIR RECENT VACATION IN BORACAY. TO BAD I WAS NOT ABLE TO JOIN THEM.
OMG, my internet is tooooo slow. I had to download something quite big. It keeps of stopping. I better sleep now because I think I have to wake up at 4 am again to make the download. Goodnight from the Philippine Islands, the Pearl of the Orient Seas. HAPPY SCRAPPING!!