AZUR SCRAP
HAS ANOTHER GORGEOUS KIT!
BEACH TREASURE
IS NOW AVAILABLE!! A kit so perfect for your coming spring and summer photos. this kit is huge with boats, ornaments, water effects. You can make a lot of wonders with your photos with
22 PAPERS AND 190 ELEMENTS!!! SO HUGE!!
CHECK IT OUT ON ALL HER STORES AT:
COOLSCRAPSDIGITAL
,
SCRAPBIRD
,
DIGIDESIGNRESORT
AND
SCRAPWISHES
. HERE ARE THE PREVIEWS AND MY PAGE:
NOT ALL PAPERS ARE SHOWN
AND HERE IS MY PAGE
My page was chosen for the first time in Digitalscraptalk's (DST) GSO or Gallery Standout. Thanks to Belladonne for choosing my layout. The photo was taken when we went to a beach in Lutuban, Zamboangita. My daughter-in-law's relatives have a house there and we saw this baby whom I think is Marvie's nephew enjoying his swinging cradle made from a fish net. He looked really so cute in it. Thanks to this beautiful kit it became even more precious.
Well, I have a
FREEBIE! Thanks to Azur Scrap ! You can get it HERE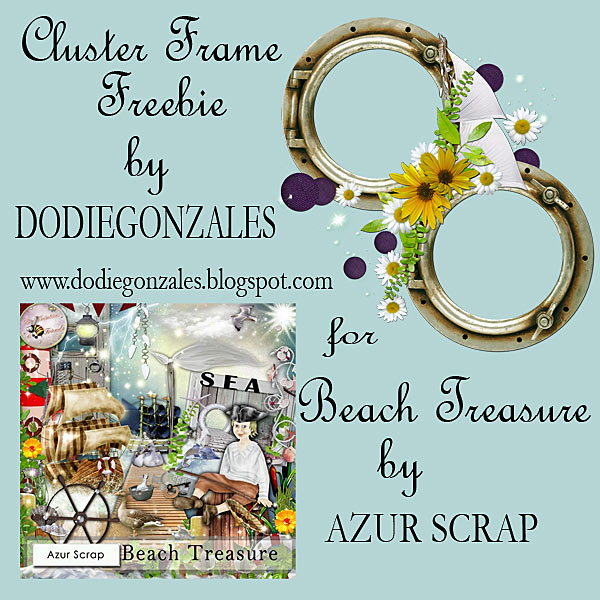 A little thank you if you download will be very much appreciated. Happy Scrapping and Have a great day God bless you all!