I have always been a fan of
Azur Scrap
because of her beautiful kits. When I saw her CT Call ad at Digishoptalk, I immediately took the chance and applied for it. I was so so thrilled when I got an email and a link to her CT forum. This is another challenge for me. Layouts of her CT are also fabulous. I have to do good as well. Hihi. I really hope that she will like my layouts. Thank you so much for putting your trust in me. I really hope that I will be able to do justice to all you designs.
The first kit I worked on is called
CELEBRATION
. This fun-filled, soft and colorful kit contains 12 papers and 80 elements.. Great kit for any memorable celebration photos. Celebration is available at
Coolscrapsdigital
and
Scrapbird
Here is the preview of the kit.
Aren't those funny little creatures so adorable? I was so happy to see this because Iya just celebrated her birthday last December 4 and the kit is so perfect for Iya's birthday photos. Here is a layout I did with this wonderful kit.
I love those little monsters! I am sure Iya would love this page too once she sees it.LOL Go Check out Azur Design stores now because she is having a
BIG SALE!
!
FYI! AZUR SCRAP IS THE FEATURED DESIGNER AT COOLSCRAPSDIGITAL FOR THE MONTH OF DECEMBER . SO VISIT HER SHOP HERE!!!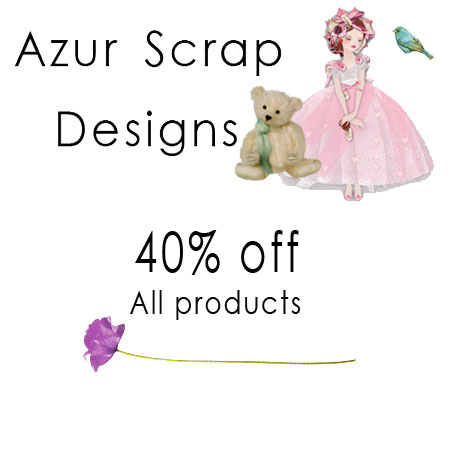 ENJOY SCRAPPING AND GOD BLESS YOU ALL