HERE IS A GORGEOUS KIT THAT IS A MIXTURE OF FALL AND SCHOOL TIME.
BOOM SCHOOL BOOM
BY
JULI DESIGN AND SHERHANSKAYA TIGRITSA
.WHAT A GREAT IDEA. THIS AMAZING IT CONTAINS 24 PAPERS AND 157 ELEMENTS!!!FANTASTIC!!
A LOT MORE ARE AVAILABLE THAT MATCHES THIS GIGANTIC KIT. CLUSTERS...QUICKPAGES AND COMMERCIAL USE ITEMS TOO. ALL THESE ARE AVAILABLE ON ALL JULI DESIGN STORES AT
PREVIEWS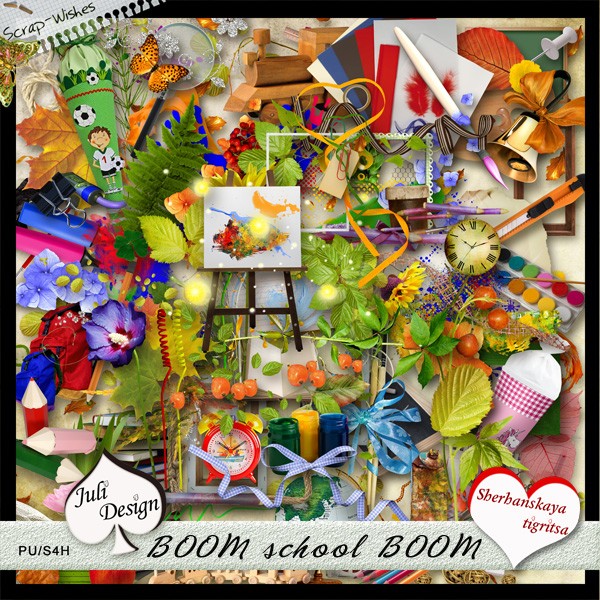 CU STUFFS
FREEBIE CREATED BY JJULIA MARIA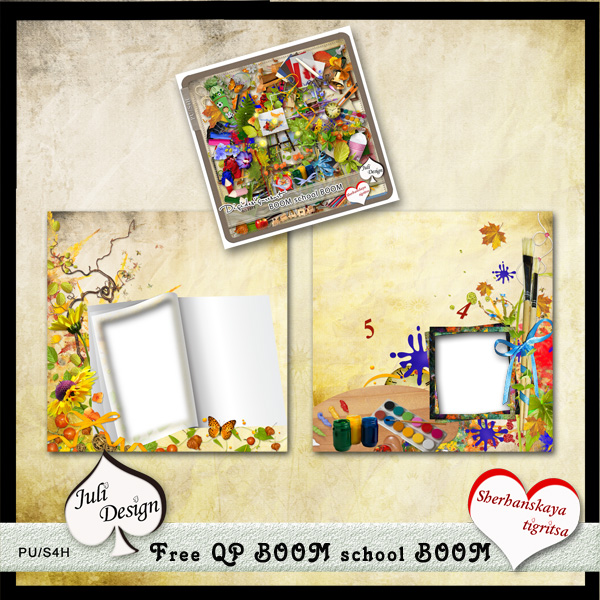 HERE IS A LAYOUT I MADE USING THIS GORGEOUS KIT.
THANKS AGAIN TO MY FRIEND GEORGINA FOR OPENING HER ALBUM FOR ME IN CASE I NEED PHOTOS TO SCRAP TO MATCH THE THEME OF A KIT . HERE IS BELLA N HER FIRST DAY AS A KINDERGARTEN PUPIL.
ISN'T THAT AWESOME!! LOVE ALL THOSE FABULOUS ELEMENTS. THIS KIT IS ABSOLUTELY SO VERSATILE. GREAT BUY FOR THIS AMAZING KIT.
HAPPY SCRAPPING AND HAVE A NICE DAY EVERYONE!!