Here is a gorgeous kit that will certainly put you in awe
SOUFFLE GLACE BY SASKIA DESIGNS
It contains 16 Papers and 96 Elements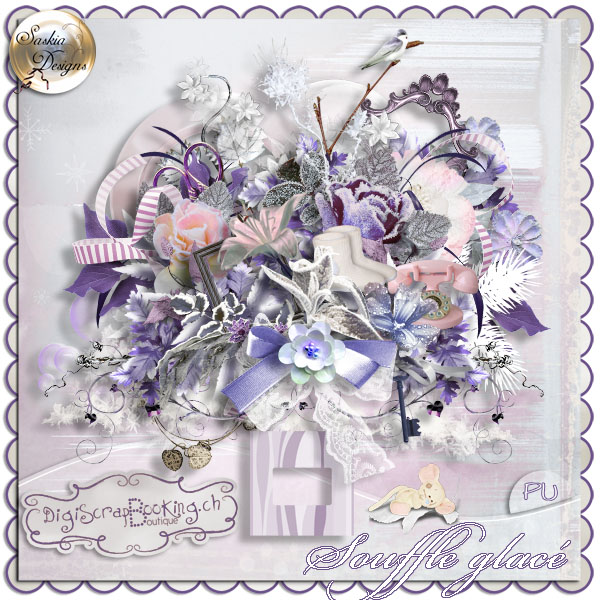 Also available as a Bundle
CLUSTERS AND QUICKPAGES ARE INCLUDED
you can also buy them separately
here is a layout I made for my friend Kendra.
Kyla is her daughter. They had fun doing a photoshoot together and
Kendra allowed me to use her photos when I need.
So here is Kyla
Isn't that gorgeous!lol. Get this kit! It is really worth it.
I am busy!!! Not only with scrapping but with rearranging our house. I don't know if I can finish everything before I stay with my daughter until she gives birth to the twin girls by May. I am having our driveway cemented, still cleaning and storing and throwing stuffs. Well, at least I am finished repainting our cupboard. LOL. I think the floor tiling will have to wait until I get back from our 7 or eight day Easter vacation with the little monsters . I am so excited to see them and take new pictures. I wonder when I will have my new cam promised by our son. .LOL .
Got to go and see what I can prepare for dinner. Hihi.
HAPPY SCRAPPING EVERYBODY. GOD BLESS YOU ALL!