HERE IS ANOTHER SUPER SUPER WONDERFUL AND GORGEOUS KIT I REALLY ENJOYED WORKING ON.
SWEET BERRY BY JULI DESIGN
IS TRULY AN AWESOME KIT. IT IS A REAL SWEET KIT WITH SO MANY BEAUTIFUL ELEMENT OF BERRIES OF VARIOUS KINDS, LEAVES, FLOWERS. IT INCLUDES 14 PAPERS, 116 ELEMENTS AND 7 WORDARTS. A REAL" WOW! THIS FABULOUS KIT IS AVAILABLE AT
DIGIDESIGNRESORT
SCRAPWISHES
SCRAPPITY-DOO-DAH
PREVIEWS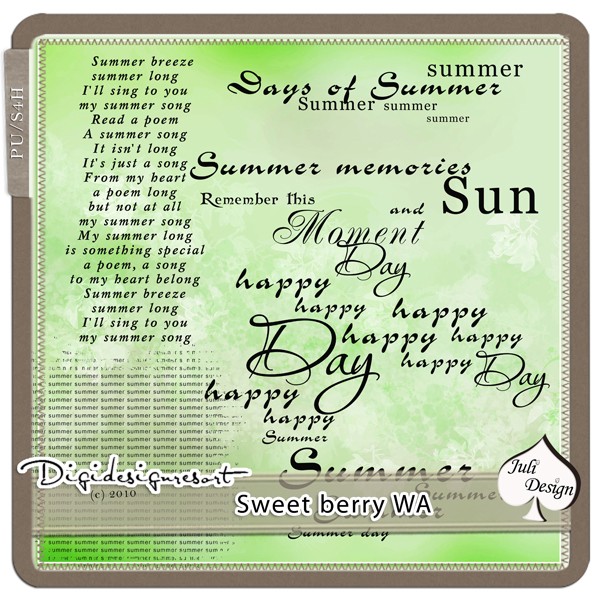 QUICKPAGES ARE ALSO AVAILABLE FOR SALE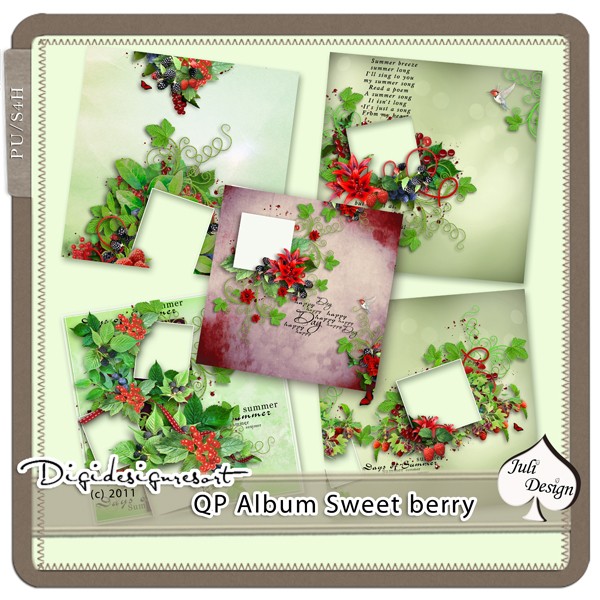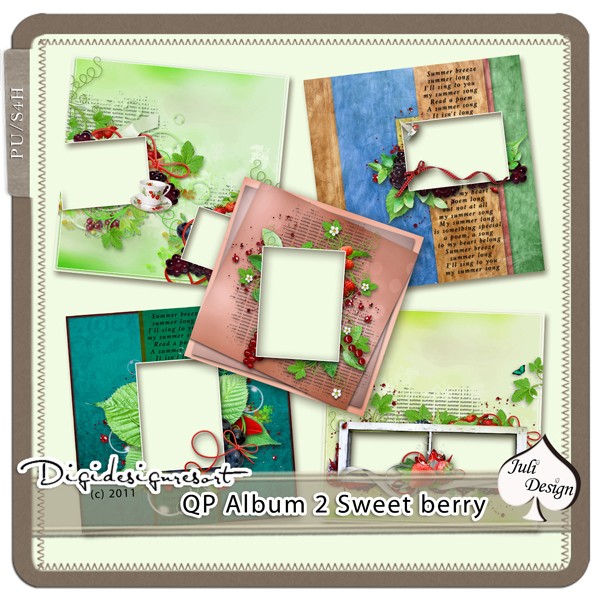 AND CLUSTERS TOO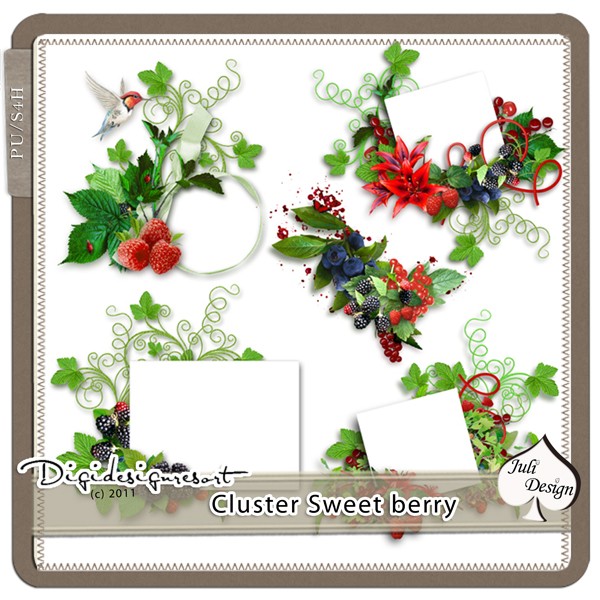 OR YOU CAN GET THE BUNDLE. IT IS REALLY WORTH IT
AND HERE IS MY LAYOUT FOR THIS FABULOUS KIT
I took a video of Iya for 2 minutes asking her to smile for me. She never did... but still Iya for us has the sweetest face. The photos are cut frames from the video. So thankful my video cam has a program that goes with it . I can cut some nice frames and turn it into a photo.
FOR A TREAT!! FREEBIES!!!!!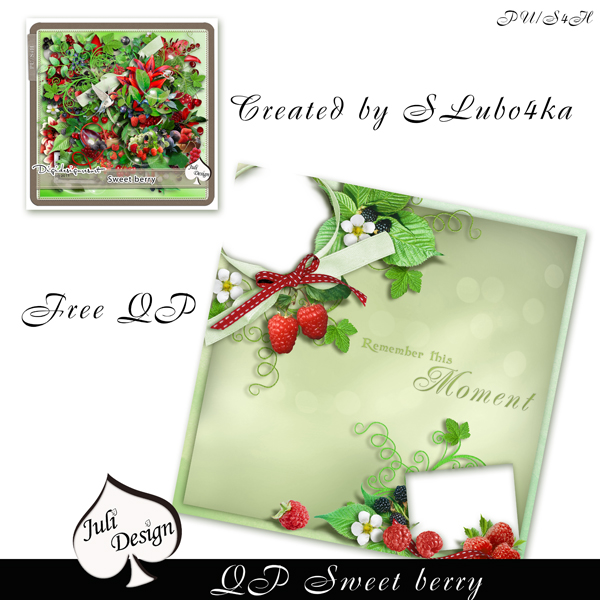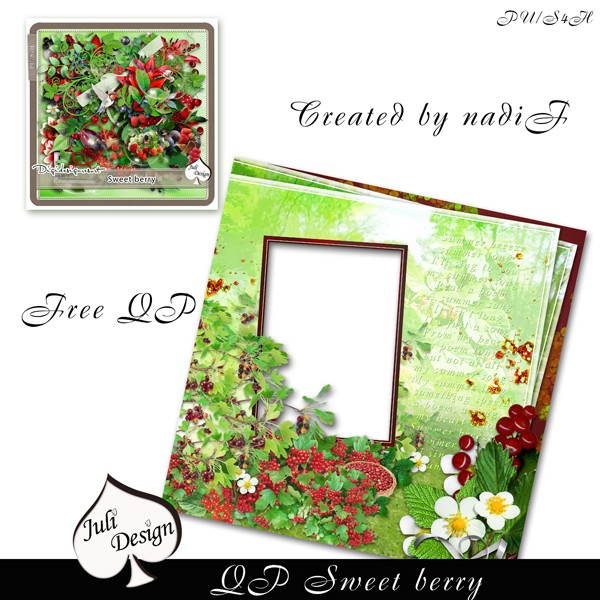 HAPPY SCRAPPING EVERYBODY. IT'S A BRIGHT SUNNY DAY DAY TODAY!!
GOD BLESS YOU ALL!!