HERE IS A NEW KIT FROM SASKIA DESIGNS!
PULP YOUR LIFE
A kit of bright and lively colors with the freshness of fruit rich in vitamins
that would bring energy and happiness to all your layouts

This gorgeous kit contains

- 17 papers
- 138 éléments

This is the preview of this beautiful kit from Saskia Designs
I just love the cheery aura of this kit. The flowers looks so fresh and fragile.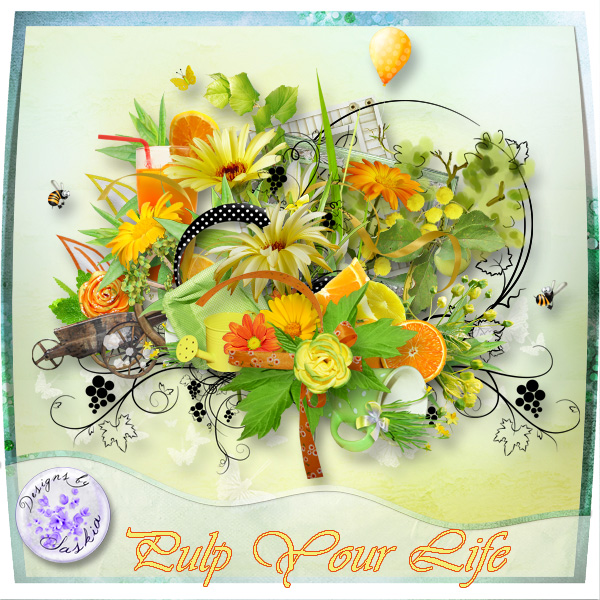 You can also purchase the bundle for more savings.
Quickpages and Clusters can also be bought separately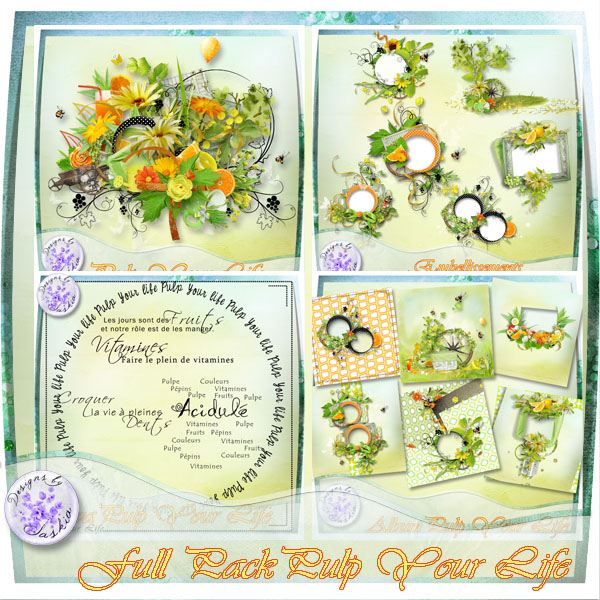 HERE ARE MY LAYOUTS USING THIS FABULOUS KIT
FIRST, IS A CUTE LAYOUT OF MY GRANDSON IN A VERY SWEET AND ADORABLE SLEEPING POSITION
HERE IS MY DAUGHTER'S BEAUTIFUL FAMILY WHEN THEY WENT TO BOHOL FOR A SUMMER VACATION AND REUNION OF HER HUSBAND'S FAMILY CLAN.
HAPPY SCRAPPING EVERYBODY. I ONLY HAD A SHORT TIME WITH MY LAPTOP (SURPRISINGLY) TODAY DUE TO SOME ERRANDS AND VISITS BY FRIENDS THIS AFTERNOON. WELL, AT LEAST, MY EYES HAD A GOOD REST. HAHAHA. GOD BLESS YOU ALL!!